'16 had her ups and downs. I'd like to think I learned something or gleaned a new sense of self and understanding of the universe though sometimes I'm not at all sure that's true.
Globally I've been watching the larceny of humanity in Aleppo, Syria on Reuters every day for about 6 months now. A visage well beyond my capabilities of intellect or pen. It gives me great respect for human will, and for my own menial wins and losses.
Personally I have been working my way toward some degree of alcoholic failure for about 25 years, and on February 29th 2016 sobriety found me and stayed for the past ten months or so. My life is a better place to live!
In 2016 my family saw the end of active cancer treatment for my wife and a move toward health and appreciating all that comes with it.
My mother was in and out of the ER with a collapsed lung, emphysema, and managed to pick up an nice case of c-diff along the way. She nearly died, her spirit has been challenged, and her partner of almost 40 years has passed on. She's doing better, but we all think of Red daily, and for me I get a little mushy every time.
Red (11/28/42-6/4/16). My stepfather, detective, screenwriter, pet store partner, saloon owner, professional ball player, lover of Doo-Wop, and humorist.
2016 was a tumultuous year across the board. For my part in 2017 I'll be looking for little gems throughout the day and will try to capture them as a reminder to myself that there are beautiful moments to be had, hope in the details and love all around us; there to see if only we remember to look.
*RED, AKA:The Redman, Thomas Mulhearn, *
I can remember the first time I set foot into that musty apartment. The place where I held court with my own brand of mischief, learned the brilliance of "Victory at Sea", where I tested the regulations of a litter box, had chickenpox, was kidnapped; and ultimately learned something new and different- Red's thirst for knowledge, his unique insight and the love of a father figure- and I would be forever changed for it. On the 3rd floor above a funeral parlor and a florist in Westchester Square, The Bronx. Red saw something in me that no one including me knew was there or understood. Part Tom Sawyer, part Cool Hand Luke. I miss him so damn much and I'm not ready to let go yet.
I hope I am able to make you proud. I love you big guy!
Bonam Noctem.
2016 ING Weddings~
City Lights Studio Photography~Work For Hire~ the 2nd shooter gig:
I have been working with Erica Eichelkraut Zilbauerfor roughly three seasons. 2016 was unique in that we got to travel together, she gave birth to her beautiful second child, and we had a pretty heavy workload together. Erica is a kind, warm, extraordinary woman who has taught me so much about people, the industry, and trust- just from being around her. I have a lot more to learn and welcome '17! Thank You!
Rob @ Artisan Autoworks
was kind enough to have me in to take some pictures for their rebranding. Hey beautiful!
Poor dog.. he's been though a lot. Still a great damn dog!!
I have been going to Elmwood Pet Supply for almost 20 years, these guys care! And often know more than my vet so get your ass down there and shop!
I will be pushing to shoot more food in '17. I've been around great chefs my whole life and it has exuded into my consciousness. I enjoy shooting food, the creativity involved in cooking and the joy in feeding friends and family!
I took this photo from the 300 level of New Era Field which is about 15 miles south of the city. It was before the game and I was up there taking pictures for the pregame ceremony. I have gotten into the habit of keeping my long lens on the canon 5dmkiii during this part of the day. Around my neck the primary rig is the Canon 7dmkii with a 6.5 mm lens which really only works on the crop body because its so darn wide. Hence keeping the long lens ready to go on the the mk3.
I mention all of this because having a moment in my perch, noticing I could see the city through the winter haze, I grabbed this shot. Post production Lightroom and NIK.
I will say this. I've been here in Buffalo on and off since 1995. This City has always been kind to this fool, and has tried to teach me. I hope that I can continue to learn and grow here.
I am proud and humble to call this modest, great, and historic city my home.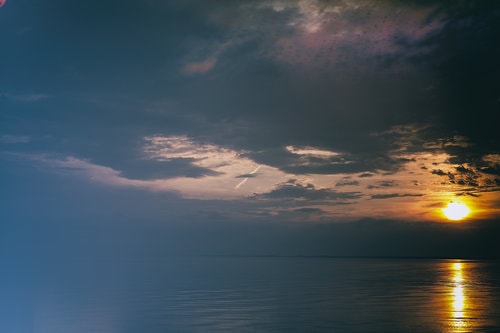 We have known the Higgins family via Elmwood Pet Supply for almost 20 years now, but have become personal friends over the past five or so.
They have been kind enough to share their home and lives with us. This is the view from their home on the shore of Point Abino Canada.
the woman behind the man (mostly in front of)